The MagRails Attendee's Guide To Manchester
Attending the MagRails Conference here in Manchester next week? Never been to the city and in need of some pointers? Well you've come to the right place! Here follows my whistle-stop tour of our fair city, aimed at helping you get the most out of your stay in Manchester. I'm not going to pretend this is a comprehensive guide; in fact it's anything but. It's essentially the list of places I'd recommend to a visiting friend. I've focused mainly on Manchester's Northern Quarter as this is where the conference is taking place and I've also tried to avoid chains as much as possible - if you really want to find the nearest Starbucks or McDonalds, then you won't struggle.
The NWRUG Drink Up, Sponsored by Engine Yard
If you arrive the night before the conference, then be sure to head straight over to NoHo bar where the North West Ruby User Group (NWRUG) are holding a social drink-up, generously sponsored by Engine Yard. Things kick off from 7:30pm, more details on the NWRUG website.
The Best Place for a Coffee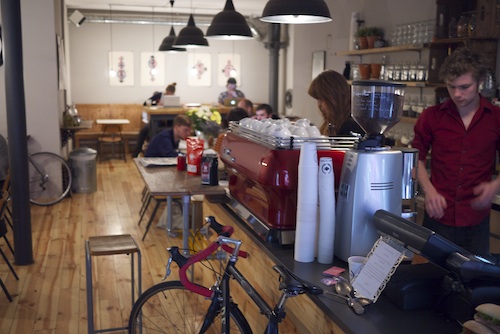 If you're after a proper coffee in Manchester city centre, then there is only one place to go: North Tea Power. Whether it's a flat white, espresso or single origin V60 pour-over you're after, the guys and girls at NTP will always deliver the goods. It's also laptop-friendly, has free WiFi and is just a short walk from the conference venue.
TeaCup on Thomas St also does an excellent coffee and has a great range of teas and homemade cakes and also does mean poached eggs for breakfast. Other places to visit include the wonderfully quirky Oklahoma, Suger Junction for something sweet, and Koffee Pot for their amazing cooked breakfasts.
Where to Eat
There are plenty of great places to grab a bite around the city, and you're especially lucky during the week of the conference as the Manchester Food and Drink Festival is on — be sure to check the programme for some culinary treats.
If you're after a a quick, simple lunch during the day, you have quite a few options. The falafel and haloumi kebab at Common in the Northern Quarter is a personal favourite, as is the Walrus bento box. For some tasty Korean food, head to Baekdu on Shudehill. If you're after choice, then you could do worse than visit the Arndale Market Food Hall — plenty of options here for food from around the world, but special mention has to go out to Pancho's Burritos; just don't forget the habanero sauce! Vegetarians and Vegans should check out Earth Cafe.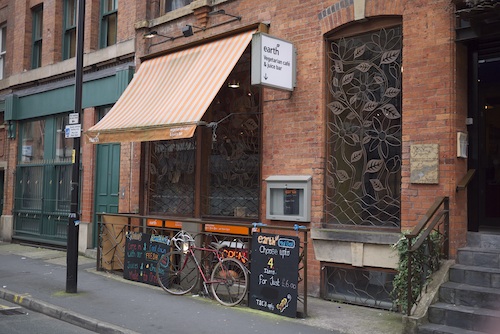 There are also a couple of lunch options around Piccadilly Gardens, such as Bar Burrito, Rice and Kro.
However, if lunch like a proper Mancunian is what you're after, then a visit to one of the Northern Quarter's famous back-street curry cafés is a must. Be prepared for some very basic surroundings with canteen-style service, but quite possibly the tastiest curry for under a fiver you will ever have! Popular places include This & That, Yadgar and Al Faisal, although my personal favourite (and possibly the most insalubrious) is definitely Café Marhaba, if only because they make the best naan breads and rotis, straight out of a tandoor oven.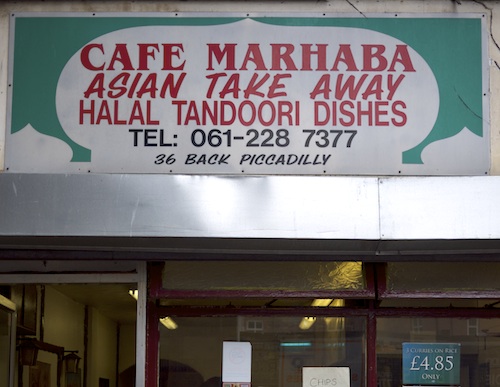 For something a little more upmarket or for dining in the evening, head to: The Market Restaurant for the traditional British restaurant experience; East Z East for a fantastic curry; Chaophraya for great Thai food; The Mark Addy or Sam's Chop House for top quality English pub grub; San Carlo or Cicchetti for Italian food; Dough for pizza; Baekdu for Korean; Tokyo Season for Japanese; Red Chilli for spicy Sichuan Chinese food; and Little Yan Sing for more traditional Chinese cuisine.
Ale Drinkers Rejoice!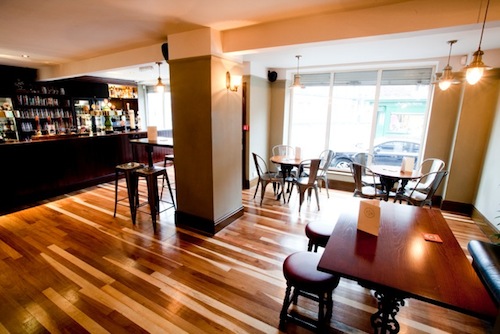 If you like your beer, then you are in for a treat! First on your list of places to visit should be The Port Street Beer House. Serving a vast selection of craft beers from around the world, you cannot fail to find something exciting to quench your beer-thirst.
Not far from Port Street is Bar Fringe. A real Mancunian institution with more of a focus on continental beers from across Europe, they also have a good range of local British ales. You can expect fewer Hipsters than Port Street, plus your money will definitely go further.
You'd also do well to visit Manchester's very own microbrewery, located in the Grade II listed Marble Arch pub on Rochdale Road. Situated in Ancoats (the heart Manchester's industrial revolution) this is where the Marble Brewery produce their casks ales, all of which are strictly organic and vegan. They've also recently opened up a bar on Thomas Street if you want to sample a Marble beer without the walk into Ancoats. Try the Chocolate Marble.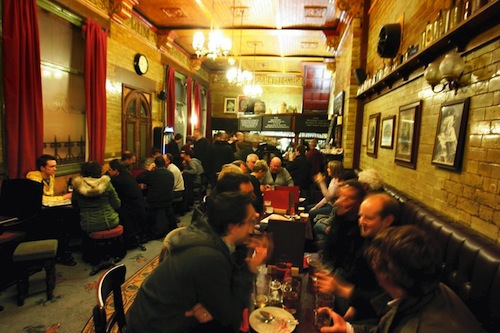 Other bars worth of a mention include: Common (run by the same lot who run Port St), Soup Kitchen; and The Castle Hotel. Oh, and if drinking in an ex-public toilet sounds appealing, then head to The Temple of Convenience.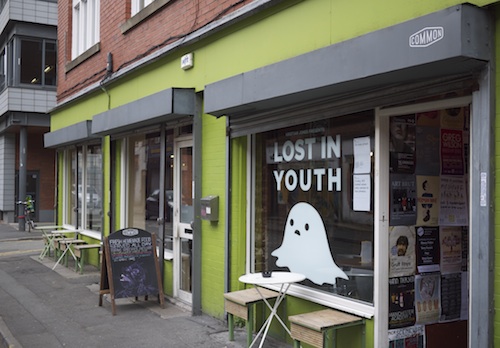 The cocktail drinkers amongst you should head to either Keko Moku or Apotheca, both within spitting distance of each other. Cloud 23 might also tickle your fancy, if only for the views over Manchester from the 23nd floor. Wine buffs should head for Hangingditch.
Music Fans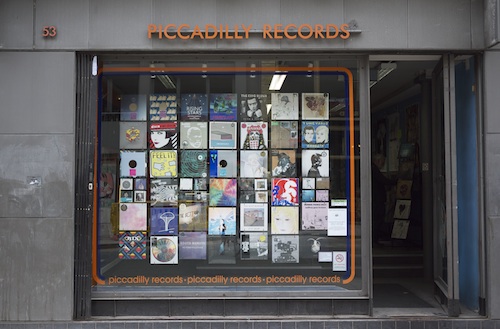 The music fans amongst you will want to check out both Vinyl Exchange and Piccadilly Records — both top-quality independent record shops. There's also a thriving music scene in Manchester, with plenty of clubs and gig venues across the city, catering for all tastes. Venues to check out for some live music or clubbing: Islington Mill, Band on the Wall, The Deaf Institute, The Ruby Lounge, Night & Day Café, Matt & Phreds Jazz club (which also does a pretty good pizza), Soup Kitchen or Mint Lounge. The guys at Now Wave put on several gigs a week at various venues, featuring both up and coming bands and more established acts. Finally, it would be remiss of me not to mention the clubbing behemoth that is The Warehouse Project.
Culture Vultures
October is a great time to be visiting Manchester if you're into the arts. The weekend of the conference is particularly well served as the good people over at the Creative Tourist website have curated a whole weekend's worth of cultural events to keep you entertained: The Manchester Weekender. And if you're into independent cinema, be sure to pay The Cornerhouse a visit.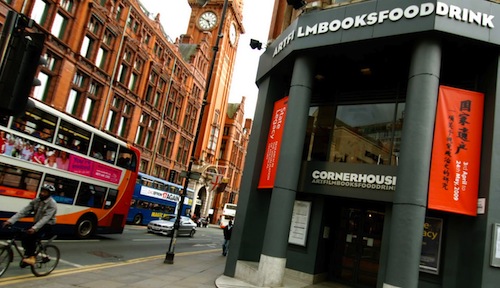 Nearest Apple Store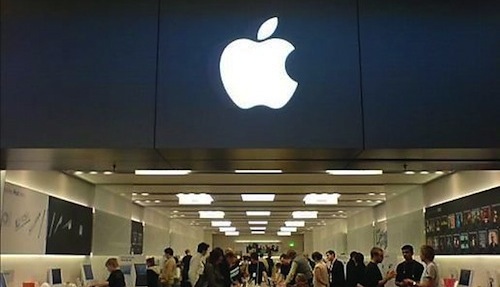 Knowing the location of your nearest Apple store is very important, especially if the rumours are to be believed and the soon-to-be-announced iPhone 5 is released on the day of the conference…
MadLab — The Manchester Digital Laboratory
Manchester's very own community hack space, this is where many of the local user groups and tech meet-ups happen. Check the MadLab website for more details. And if you need your laptop or phone repaired, go see Hadi at Compudos on Grosvenor St.
Don't forget your brolly!
Manchester isn't known as the Rainy City for nothing!
If you find this useful, want any more pointers or spot anything I've missed, feel free to drop me a line on Twitter.
Authored by

Tekin Süleyman
Published by